Artist Support
Integrative Holistic Care for
Touring Musicians
What is Artist Support? 
In the world of music and entertainment, where lights shine brightly and stages come alive, the life of a touring musician is a thrilling yet demanding one. It's a world where passion meets performance, and creativity flows like music through the soul. But it's also a world where the spotlight can cast deep shadows, and the road can be filled with physical and emotional challenges.
I am Tifanie Mayberry, and I invite you to embark on a journey with me, where we bridge Hollywood's rich legacy with a profound commitment to holistic care. This is "Artist Support," a unique vision that seeks to revolutionize the way musicians experience life on the road.
Schedule Call Now
The Vision
My vision for "Artist Support" is deeply rooted in my family's longstanding history within the Hollywood Entertainment Industry. Leveraging this unique background, I aspire to introduce a pioneering niche of assistance to the entertainment world, one that I passionately call "Artist Support." This innovative approach seeks to provide integrative holistic care to musicians on tour, addressing the myriad challenges they face, including sleep disturbances, pain syndromes, mental health struggles, and issues with alcoholism or addiction.
Drawing from my transgenerational experience in the industry, I've gained invaluable insights into the patterns, behaviors, and outcomes that artists often encounter. I've dedicated my life to guiding musicians through these challenges, armed with a diverse toolkit that includes Chinese Medicine, Acupuncture, Naturopathic Wisdom, and Trauma-informed Life Coaching. Additionally, I possess a natural talent for hyping up the crowd, igniting a contagious love for dancing to the music that breaks down barriers and encourages genuine engagement in the energetic exchange that should permeate every concert.
In today's fast-paced world, some concertgoers have lost their courage to truly immerse themselves in the music, let go, and dance as if no one is watching. My mission is to reignite that spark, foster a deeper connection between artists and their audience, and provide the comprehensive support necessary for musicians to thrive on tour. With "Artist Support," I aim to create a transformative experience that not only enriches the lives of artists but also rekindles the joy of live music for fans, ensuring that everyone can once again dance freely and be present in the moment.
"Music has a healing power. It can lift your spirits, heal your heart and touch your soul."
Johann Sebastian Bach
Why Me?
My lineage is deeply intertwined with Hollywood's rich history, spanning four generations. My Great Grandma was a movie veteran who worked in the industry well into her 90s. My Grandpa, a renowned comedian, singer, and actor, shared stages with legends like Dean Martin, Frank Sinatra, and Elvis Presley. He even broke barriers by being the first to walk Sammy Davis Jr. into a "white man's" club, a historic moment that left an indelible mark. I'm committed to carrying forward my grandfather's legacy, making a difference that transcends the entertainment industry, and helping individuals share their light with the world.
My family's journey in Hollywood was not without its struggles. My mother grew up in the apartment above the recording studio later becoming a Comedian and Booking Agent for musicians, and my uncle went on to drum for Lowell George & The Factory with Frank Zappa. I tragically lost my mother to Acute Polydrug Intoxication, while my uncle battled alcoholism and addiction until his untimely death. These painful experiences prompted a profound awakening in me at 23 years old, leading me on a path to develop the extensive toolkit I now utilize to support artists for over a decade.
Growing up in a fourth-generation Hollywood family, I was immersed in the entertainment world from an early age. Before I could even do addition, I learned to audition with singing, dancing, and acting. But I also witnessed the toll that fame, money, and success can take on one's mental, spiritual, and physical well-being. My brother, Justin Bobby Brescia, became a household name, and I observed how the industry's relentless scrutiny and tabloid culture affected him.
During this time, I was working alongside Maroon 5 as a hairstylist and performing Spoken Word at the nation's largest poetry lounge, where I met a young Ed Sheeran his third day ever in the US. I would be his company the night of him being discovered and witnessed his meteoric rise over the following year. This experience, along with many others, allowed me to see firsthand how psychological challenges and transformations can make or break artists. Many fell prey to harmful influences that can lead to their downfall, while I was able to recognize what helped others rise to their holistic success.
In the entertainment industry, there's a time and place for everything. Drawing from my unique history and experiences, both in the entertainment world and the medical field, I am committed to guiding artists on a healing journey from the inside out, free from the negative influences of substances, even psychedelic ones. I meet artists wherever they are on their path, understanding that many may have sought solace in the wrong places. In an industry that often lacks true support for artists, I aim to be the steadfast pillar of support that reminds them of their truth and empowers them to align with their highest selves for the greater good.
I've become everything I wished my family had during their times of success and struggle, and I bring a heart and intention to the industry that is unparalleled. By choosing me as your artist support, you're not only choosing a guide for your artists but also casting a vote for a future where entertainment artists are nourished and nurtured to the degree they deserve. It's an investment in a symbiotic relationship that honors high-level energetic exchange while promoting healing for all involved.
Chinese Medicine
Drawing upon the wisdom of one of the oldest forms of medicine still in existence, I provide artists with a unique and holistic approach to wellness. Chinese Medicine allows me to connect with the body on mental, physical, spiritual, and energetic levels, enabling me to identify patterns that Western medicine is still catching up to. This deep observation enables me to apply a wide range of modalities to optimize health and provide preventative care. Common conditions that benefit from this approach include sleep disturbances, mood imbalances, mental health challenges, addiction, pain syndromes, digestive issues, and much more.
Naturopathic Nutrition and Approach
Recognizing that food is medicine, I emphasize the importance of holistic nutrition and naturopathic wisdom. In a culture often dominated by fast food and quick fixes, my toolkit includes a variety of preventative and fast-acting holistic alternatives that promote sustainable healing without harmful side effects. This approach encourages long-term health optimization, ensuring that artists stay in peak physical condition while on the road.
Trauma-informed Life Coaching
The road can be filled with unexpected challenges, both highs and lows. My role as an Artist Support includes being a pillar of consistent and compassionate support. I offer trauma-informed life coaching to help artists navigate difficult moments with resilience and healing. On tour, it's essential to have emotional support that maintains a balanced perspective, free from harmful influences. I guide artists with genuine care, direction, and a solid intention, assisting them in maintaining their well-being and staying focused on their creative journey.
Volunteer Work
In my journey of volunteer work, I've had the privilege to cultivate skills and experiences that uniquely position me to provide unwavering support to artists on tour:
MusicPortland – Healthcare Liaison
I spearheaded the creation of the event "Musicians and Healthcare" in Portland, Oregon, a platform designed to shed light on the crucial support required by our local musician community. As a featured speaker at this event, I shared the stage with luminaries like Jeremy Wilson, Founder of the Jeremy Wilson Foundation, and Erica Krusen, former Senior Director of MusiCares and charitable arm of The Recording Academy (the GRAMMYs). Both foundations are dedicated to bolstering musicians' mental health, overall well-being, and providing vital addiction/alcoholism support.
This event was more than just a gathering; it ignited a movement. It even graced the cover of Vortex Magazine with the headline "Sex, Drugs, & Rock 'n' Roll Responsibly: The Pursuit of Health and Wellness for Musicians." As an integral part of this endeavor, I facilitated over 100 musicians with complimentary healthcare visits through my role as President of the Student Alliance for Integrative Medicine during my internship.
Centers for Spiritual Living and YMCA – Spiritual Teen Advisor
For a remarkable decade, I devoted my time as a volunteer Spiritual Teen Advisor, guiding young minds through 20 different week-long residential camps during the summer and offering Sunday support sessions. Our efforts included packaging 70,000 meals for the hungry in Malawi in a single day. Facilitated activities included: horseback riding, mountain climbing, riflery, talent shows, archery, high and low ropes, and other team-building exercises. I gained a reputation for working wonders with the "troubled cabins" turning them into the best teams.
Musician Society - President 
During my academic time at Santa Monica College I helped found The Musician's Society Club which provided resources, events, and networking for the musician community on campus. Together we brought awareness to the unique challenges and created opportunities for musicians in their careers.
My years of volunteer work have equipped me with a diverse set of skills, ranging from healthcare advocacy to spiritual mentorship and leadership development. These experiences have instilled in me the values of compassion, empathy, and unwavering support, qualities I now bring to my role as "Artist Support" to uplift musicians on tour and help them shine brightly on their creative journey.
Work Experience
Throughout my career, I've acquired a diverse set of skills and experiences that uniquely position me to excel in my role as an "Artist Support" professional for musicians on tour:
Maroon 5 – Hairdresser
My five-year tenure with Maroon 5 provided invaluable experience in the fast-paced world of music and entertainment. As a hairdresser for the band, I played a pivotal role in preparing artists and their team for photoshoots, music videos, tour preparations, and various creative endeavors. This role demanded flexibility, creative direction, and the ability to collaborate seamlessly within a team to conjure magic.
Justin Bobby Brescia – Personal Assistant and Tour Support
Working closely with Justin Bobby Brescia for over 100 shows, I became the linchpin for managing backend logistics and communication. Beyond that, my responsibilities encompassed creating marketing materials, engaging with fans, promoting events, facilitating brand deals, and negotiating on behalf of the artist. This multifaceted role required adaptability, attention to detail, and a keen understanding of the intricacies of the music industry.
NUNM Clinic – Naturopathic and Chinese Medicine Intern
During my time at NUNM Clinic, I delved into the world of Naturopathic and Chinese medicine. Here, I cared for patients, conducted detailed patient intakes, formulated differential diagnoses, devised treatment plans, and provided follow-up care. My expertise extended to acupuncture, incorporating tongue and pulse diagnosis, holistic symptom management, acupuncture treatment protocols, and techniques such as cupping, moxa, and gua sha. My dedication was reflected in the long-term relationships I built with patients, some of whom entrusted their care to me for over seven years.
Medicina Holistica – Acupuncturist and Naturopathic Care
In a small Costa Rican town, I served a diverse population of 3000, many of whom were transient visitors drawn to the area for surfing, yoga, and spiritual pursuits. Operating with limited resources, I managed complex symptoms and a high patient load, often serving as one of the few alternative healthcare providers in town. This experience honed my ability to adapt, innovate, and provide effective care under challenging conditions.
Student Alliance for Integrative Medicine (SAIM) – President
As President of SAIM, I spearheaded the integration of seven different healthcare provider schools in academic and social settings, pioneering the nation's largest initiative of its kind. Notably, I orchestrated the "Suicidal Awareness and Prevention in Healthcare Professions" event, bringing in resources and speakers to support students in navigating their professions with care.
My leadership in SAIM extended to the creation of the Integrative Covid-19 Response Team, consisting of 200 care providers and students from diverse healthcare disciplines within three days. This team ensured that our healthcare frontlines were well-supported and took a holistic approach to patient care. I was recognized for my leadership with nominations for the Leadership Award and the Tender Heart Award, symbolizing my commitment to the well-being of both healthcare professionals and our broader community.
 These diverse experiences have equipped me with the adaptability, empathy, and innovative spirit necessary to provide comprehensive support to artists on tour, addressing their unique physical, emotional, and creative needs.
Your Tour Package Options
These packages cater to different levels of commitment and provide increasingly comprehensive support, allowing artists to choose the one that best suits their needs and tour duration. Each package is designed to reflect your expertise and dedication to helping musicians maintain their well-being while pursuing their musical journey.
Rockstar Reviver Package
Introducing the "Rockstar Reviver" Package: Elevate your artist's tour experience with our comprehensive support package. As their dedicated on-tour ally, we provide holistic care, emotional support, and expert guidance throughout the journey. Our daily holistic sessions, featuring acupuncture, naturopathic consultations, and Chinese Medicine, ensure your artist stays at their peak performance level. With trauma-informed life coaching, we address personal and professional challenges, promoting resilience and well-being. We're available 24/7 to assist during tour-related stressors, offering a personalized wellness plan tailored to your artist's unique needs and goals. Plus, the package includes the retainer fee for essential supplies. Give your artist the Rockstar Reviver advantage and help them shine on every stage.
Benefits:
On-Tour Support:

Join the artist on the road, offering holistic care, emotional support, and guidance throughout the week.

Daily Holistic Sessions:

Provide daily holistic treatments, such as acupuncture, naturopathic consultations, and Chinese Medicine to keep the artist at their peak.

Trauma-Informed Life Coaching:

Offer regular one-on-one coaching sessions to address personal and professional challenges.

24/7 Availability:

Be on call around the clock to provide assistance during tour-related stressors.

Personalized Wellness Plan:

Develop and implement a customized wellness plan to address the artist's specific needs and goals.

Retainer Fee Inclusion:

The retainer fee for supplies is included in the package.
per week - $4000.00
Schedule Call
Stage Legend 
Package
Introducing the "Stage Legend" Package: Elevate your artist's tour experience to legendary heights with our all-inclusive support package. As their dedicated companion for a full month, we ensure uninterrupted holistic care and emotional well-being. Our extended holistic sessions encompass regular acupuncture, naturopathic consultations, and Chinese Medicine treatments. With intensive life coaching, we delve into personal growth, career development, and tour-related challenges. Your artist enjoys exclusive access to our services, promoting a profound connection throughout the month. This wellness concierge takes care of all logistics, from appointments to supplies. Plus, you have the option to organize a personalized day retreat to help your artist recharge and refocus. With expenses, including the retainer fee, covered within the monthly fee, the Stage Legend package offers an unmatched level of comprehensive care and support for your artist's journey to legendary status.
Benefits:
Comprehensive On-Tour Support:

Accompany the artist for a full month, ensuring continuous holistic care and emotional well-being.

Extended Holistic Sessions:

Provide an extended range of holistic treatments and therapies, including regular acupuncture, naturopathic care, nutritional adjustments and Chinese Medicine sessions.

Intensive Life Coaching:

Conduct in-depth, regular life coaching sessions to address personal growth, career development, and tour-related challenges.

Exclusive Access:

Offer exclusivity to your services for the entire month, promoting continuity and a deeper connection with the artist.

Wellness Concierge:

Take care of all logistics related to holistic treatments, appointments, and supplies.

Personalized Retreat:

Organize a day wellness retreat during the month to help the artist recharge and refocus.

Retainer Fee Coverage:

All expenses, including the retainer fee, are covered within the monthly fee.
per month - $12,000.00
Schedule Call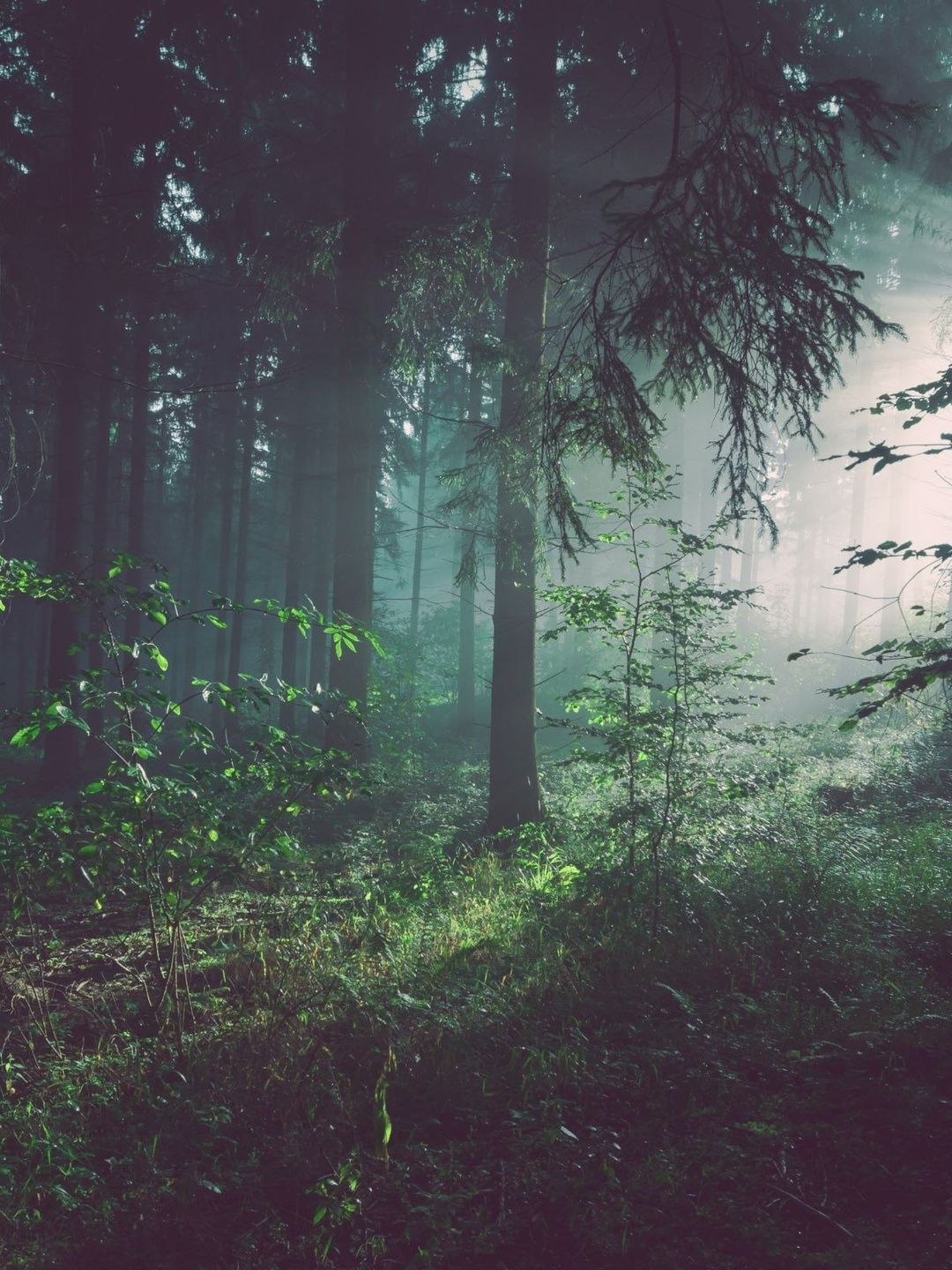 Rock & Roll Royalty 
Package
Introducing the "Rock & Roll Royalty" Package: Elevate your artist to rock royalty status with our elite three-month on-tour experience. We provide an unparalleled range of holistic treatments, therapies, and life coaching sessions, ensuring comprehensive wellness throughout the journey. Your artist enjoys exclusive priority, with our services available anytime, anywhere. Our ultimate wellness retreat, tailored for the artist and their team, promises a transformative experience. Plus, we embark on a holistic lifestyle transformation journey, encompassing dietary adjustments, exercise routines, and stress management techniques. This package is the key to unleashing their inner rock and roll legend while prioritizing their health and well-being like never before.
Benefits:
Elite On-Tour Experience:

Commit to a full quarter (three months) of unwavering support and guidance on the road.

Comprehensive Wellness:

Provide the most extensive range of holistic treatments, therapies, and life coaching sessions available.

Exclusive Priority:

Ensure the artist receives top priority, guaranteeing your services are available whenever and wherever needed.

Ultimate Retreat:

Plan a luxurious, extended wellness retreat for the artist and their team, offering a transformative experience.

Lifestyle Transformation:

Implement a holistic lifestyle transformation program, including dietary adjustments, exercise routines, and stress management techniques.
per quarter - $50,000.00
Schedule Call
This is My Story.
Every healing journey has its unique starting point, and mine found its roots in the profound experiences of my own life. It all began with my mother—a remarkable woman whose health struggles exposed me to the limitations of the conventional medical system. Witnessing her battle against illness and the shortcomings of pharmaceutical solutions fueled my quest for alternative healing methods, even in the face of skepticism from the medical establishment.
After my mother's passing, a tragic outcome exacerbated by the pharmaceutical maze, I made a resolute decision to embark on a profound healing journey. My educational pursuits in Nutrition, Feminist Studies, Naturopathy, Chinese Medicine, Life Coaching, and Cosmetology converged to lead me toward a profound understanding of true healing and the authentic expression of beauty in its divine form.
These experiences have become the pillars of my personal journey and values, shaping my mission to empower others to embrace their healing path, discover their authenticity, and foster a sense of community in our shared journey towards wellness and self-discovery.
 .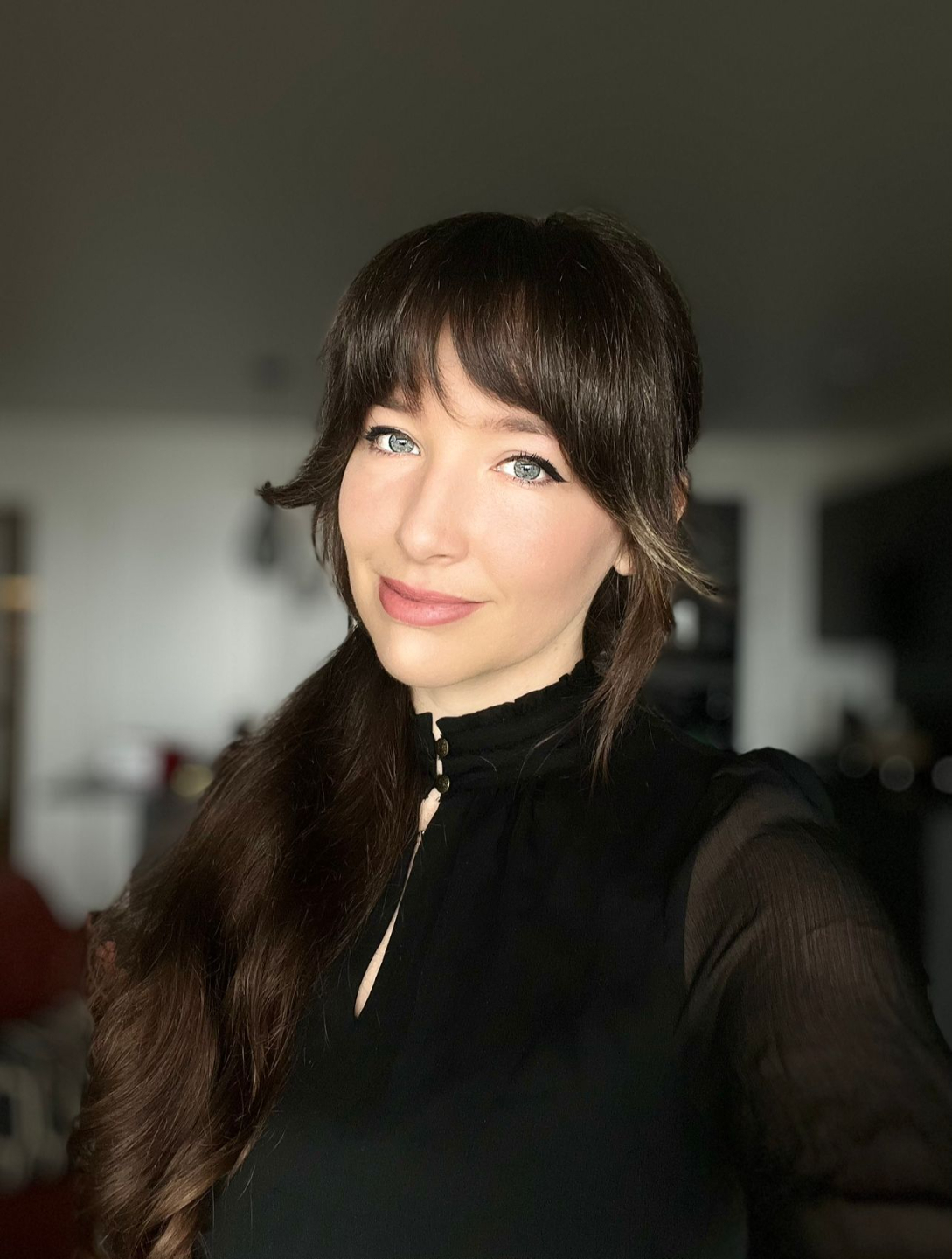 My Approach 
Healing is a richly woven tapestry of experiences, an intricate journey that demands wholehearted commitment, skillful guidance, unwavering persistence, and a touch of courage. It's a journey where every step isn't necessarily forward, but each step is a testament to the innate capacity of our body, mind, and soul to mend and flourish.
As a guide on this transformative path, I embrace the beautiful complexity of healing. It's not just a linear progression but a sacred dance between the past, present, and future. Through my years of study and practice in Nutrition, Feminist Studies, Naturopathy, Chinese Medicine, Life Coaching, and Cosmetology, I've been called to support you on this remarkable journey.
But let's not forget that the most potent medicine is prevention. I'm here to empower you with heart-healing exercises, nutritional guidance, decades of experience, the wisdom of Qi-supportive therapies, and the profound transformation that occurs when we shift our minds and old paradigms toward vibrant new realities. Change isn't just possible; it's inevitable. Together, we'll embark on a path that nurtures resilience, embracing the art of healing and the beauty of becoming your most authentic and radiant self.
Wishing You Health & Happiness,