Wild Radiance
Embrace Your Essence and
Magnetize Healthy Relationships.
If you're done with ignoring the red flags, feeling heartbroken, and unworthy, but you're ready for change
Then it's time for WILD RADIANCE: A Live 4-week Group Course
September 26 - October 17
Tuesdays, 6pm - 8pm PST
Let's Do This!
Why you keep attracting the wrong partners for you,
despite everything you're doing.

Pay attention because this is one of the most important (and foundational things) you'll ever learn in your relationship healing journey & if you don't get it right now, it could cost your happiness, power, and freedom.
After several years studying Naturopathic and Classical Chinese Medicine, doing hair for 18 years, a decade of Spiritually Advising, and Coaching hundreds of women, what became abundantly clear was that for MOST WOMEN relationship trauma is often a recurring symptom of something much deeper.
Where most people think they need a better dating strategy, or that they just have bad luck when it comes to finding the right partner — what they're missing is the CRUCIAL step that comes before anything else:
Your beliefs about yourself and relationships ultimately are reflected back to you in dating.
We perpetually date our mirrors – and if they aren't treating us the way we deserve, there is work for us to do.
Without a clear, empowered and confidently embodied presence – partners will take the path of least resistance and put in minimal effort. Let alone see the actual value of your heart & soul that has the potential to bring so much light to their life.
Sign Up Today
To Magnetize Sexy High-Caliber Partners With Ease,
You Have to Master The Art of Becoming Irresistible.


THIS IS YOUR OPPORTUNITY.
Say Goodbye To Dating Duds
A pattern of dating poor partners creates emotional damage leaving you feeling hopeless and frustrated, resulting in a low sense of self-worth and if we're being honest, lower standards.
You're constantly pushing and trying to convince yourself to keep trying or to be a better partner instead of calling a spade a spade and walking away when you know they're not right for you.
Then you feel daunted by uncertainty if that was the right choice, if you really are worthy, maybe even going back to them creating huge periods without the consistent stable, love, happiness, and connection you crave.  
The periods without growth or progress halt your momentum and you end up questioning why you are in a relationship in the first place or start seriously wondering what's wrong with you and why nothing is working out, which quickly spirals into feeling hopeless and void of meaning & fulfillment
What's going to happen to your love life
If you DON'T Break the Cycle?

Being an embodied Beautiful Wild Woman magnetizes your top-shelf match
You're Right, I'm in!
Unclear Boundaries
trigger self-doubt, poor choices & leads to compromising on your values..  A Beautiful Wild Woman instills confidence, certainty, direct communication & never doubts her needs.
Low Self-Worth
creates frustration, confusion and costs a lot of time and energy whenever you try to find a quality partner or staying with the wrong one. A Beautiful Wild Woman saves time, lives by inspired action, passion & creates the life she desires. She doesn't settle for less and confidence declares what feels good for her.
Untapped Intuition
hides all your gifts & talents... A Beautiful Wild Woman is magnetic & irresistible to the partner who's a high vibrational match for her. She is free, in touch, and enjoys her own presence making her incredibly attractive. 
Beautiful Wild Women Attract Who and What They Want With Confidence
They magnetize their desires with less effort just by being.
Their essence is intoxicating and there is no hesitation for men to let you know.
The truth is you're here to share your heart with someone who deserves it. To be embraced, valued, and celebrated. Men need women who can raise the standards confidently for them to show up more powerfully.
I'm here to help you make that happen.
Consider me YOUR Fairy Godmother. I guide your Beautiful Wild Woman out of hiding.
So that you can finally attract exactly what turns you on, makes you feels safe, and never has you guessing your worth again.
Now is your time. Your perfect partner is waiting for you to arrive.
Soulful Siren Circle
Embark on a transformative journey with 4 exhilarating live weekly gatherings, immersing yourself in profound lessons and engaging practical exercises.
Passion Playbook
Unlock the secrets of irresistible attraction and ignite your love life with the ultimate guide to create passionate and fulfilling relationships.
Heart-to-Heart Hive
Embrace a tribe of kindred spirits, united by shared experiences and uplifting one another as we navigate common challenges and personal growth.
MODULE 01
Attracting Healthy Relationships

• Learn the key principles and strategies to attract healthy relationships
• Understand how self-love and self-worth are essential for cultivating healthy connections
• Discuss the importance of setting boundaries and how it leads to increased respect and fulfillment in relationships


MODULE 02
Building Trust and Communication Skills
Explore effective communication techniques for building trust and fostering emotional intimacy
Learn strategies to overcome communication barriers and misunderstandings in relationships
Discover the power of active listening and vulnerability in creating deeper connections
Get ready for results like these
BE INSPIRED
"Before I worked with Tifanie I used to beg for the love I had in my life. Now, I understand what my boundaries are and enjoy my time alone."
Christina
"When I had the realization I was people-pleasing to get my needs met, everything shifted. Tifanie helped me understand the subconscious drivers of my actions which allowed me to start behaving much more authentically."
Chelsea
A Vision of the New You
.
She stepped into the journey with courage, her heart open like a wildflower in the sun, ready to soak up every drop of wisdom and transformation. With each session, she unearthed the layers of her true essence, revealing the radiant spirit that had always resided within. She danced with her shadows, turning them into stepping stones towards the light.
As the course unfolded, she began to notice the subtle shifts in her life. The relationships she attracted were now reflections of her newfound self-worth and authenticity. Love flowed effortlessly, not as a desperate pursuit but as a natural consequence of her own self-love. She communicated her needs with clarity and grace, and her boundaries were like strong oaks, providing shelter and security. Her intuition, once a whisper, had grown into a trusted guide, leading her towards choices that resonated with her soul's desires. With newfound confidence, she moved through life like a wild river, carving her path with purpose and grace, knowing that her essence was her most powerful magnet.
 .
Sign Up Today
Get Community and Support on Your Journey
Enjoy this limited time offer
IN ADDITION
Included with This Course Are These Amazing Bonuses!
Extended Follow Up Group Calls
For the 3 months following your program you will have monthly check-in calls for accountability, connection, and support.
Dating Compatibility and Relationship Assessment
Discover the unique strengths and growth areas within your relationships, igniting a transformative journey toward deep connection and healing.
Boundaries Workbook and Template
Unleash your inner strength and sovereignty with our empowering Boundaries Workbook and Template, guiding you towards a life of authenticity and self-empowerment..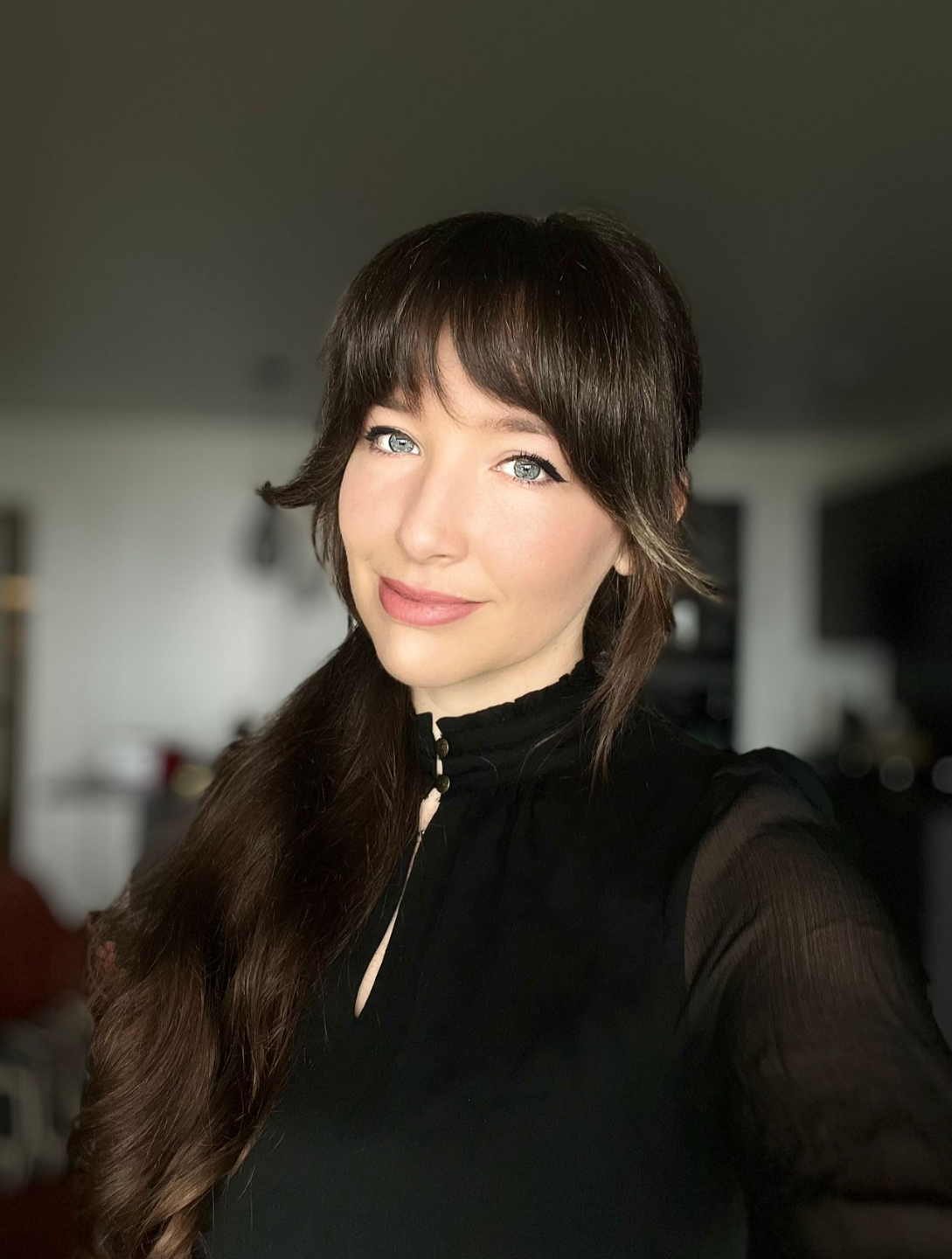 Hi! I'm Tifanie.
NURTURING YOUR INNER WILD WITH WISDOM AND WONDER.
In the tapestry of life, I found my path amidst the healing embrace of nature and the wisdom of ancient traditions. With a background in Naturopathic and Classical Chinese Medicine, and as a trauma-informed life coach, I embarked on a journey of deep self-discovery, resilience, and profound healing.
Life unveiled its rawness when I lost my mother at the tender age of 23. This poignant moment ignited a relentless quest to unearth the truth of healing, propelling me towards profound transformations and the discovery of my most authentic self.
My mission is to guide you, my fellow Beautiful Wild Woman, on a journey of self-love and healing. Together, we'll unravel the intricacies of unhealthy dating patterns by delving deep into the heart of your being. I draw upon a vast palette of experiences, from conscious relationship completion to the alchemy of inner child work, emotional intelligence, and shadow work.
Embrace the beauty of your own transformation and awaken to the magic of authentic connections. Join me on this nature-inspired, poetic, and empowering voyage as we heal ourselves deeply, nurturing our most intimate relationships and inviting love to flourish.
With warmth and reverence,
Tifanie Mayberry
Sign Up Today
The path hasn't always been smooth, which is why having a guide who's walked it before can pave the way for your success and keep you from repeating the lessons I've learned..

THIS IS THE MOMENT YOU'VE LONGED FOR.
You've never been more ready.
THIS IS THE RECLAMATION OF YOUR HEART AND SOULS DEEPEST DESIRES
Additonal Testimonials
3 MONTHS FROM NOW
THIS COULD BE YOU
"When I found Tifanie, I was leaving what I thought was the best relationship I would ever have. After doing this work with Tifanie, I had a closure conversation with him and realized I had done so much healing and growth that his presence turned me off. It was so surprising, it's like a light bulb went on and I could finally see clearly."
Lexi
"So, I'll be honest when I sought this information the first time, I wasn't ready to fully let it land. I decided to go back into an unhealthy relationship, and it brought me further into a depression. It took me months to come back to this program but when I did it was like I was finally hearing the messages Tifanie was sharing. This isn't easy work but for the first time in my life I feel like I am actually choosing me above men and that's a HUGE win for me! Thank you for the tough love Tifanie!!"
Cassie
"I knew for a long time that I was a serial people pleaser, and it was burning me the f*ck out. It was hard for me to get out of relationships that were far past their expiration date. With Tifanie's coaching I was able to understand where those tendencies came from and immediately left a relationship and up leveled the quality of men I was attracting. Therapy never got me these results, but I am glad I tried something new. Don't wait as long as I did!"
Jessica
"I'm no longer the relationship I was at the start, but coaching helped me to slowly realize that not all the people in my life were meant to stay forever. I can say that my friends have noticed that I have become overall happier with myself and in general. My emotions used to frighten me to the point of suicidal ideation, and I would suppress and hide them, now I feel confident in who I am and happy to be with any emotions that come up."
Lumeria
This could be you!
Are you ready to transform your life?

FOLLOW THESE 3 LIFE CHANGING STEPS

Embrace Your Inner Wildness
Unleash your true essence and tap into your natural magnetism. Break free from limiting beliefs and embrace your authentic self.
Magnetize Healthy Relationships
Learn the art of attracting and nurturing deep, meaningful connections. Cultivate the confidence to call in partners who match your worth.
Step into Radiant Living
Embody your newfound wisdom in everyday life. Radiate confidence, joy, and authenticity in all your relationships, and watch your world transform.
Frequently Asked Questions
ALL YOUR QUESTIONS ANSWERED HERE
Is this program suitable for individuals who are currently single?
Do I need any prior experience or knowledge about relationships?
How long will I have access to the program and its materials?
Will there be any opportunities to ask questions and receive personalized support?
What if I am unable to attend the live coaching calls?
Is there a refund policy?
How do I enroll in the program?
Where can I ask Questions about the course?
Ready to Blossom Into Your True Radiance?
Embrace the transformation that awaits you in the "Wild Radiance: Embracing Your Essence and Magnetizing Healthy Relationships" course. It's time to dissolve those unclear boundaries, elevate your self-worth, and unlock your intuition's profound wisdom. Here's what lies ahead on your beautiful journey:
Crystal-Clear Boundaries: No more self-doubt or compromise. Step into confidence and direct communication.
Unshakable Self-Worth: Wave goodbye to frustration and confusion. Reclaim your time, energy, and passion for the life you deserve.
Awakened Intuition: Discover your hidden gifts and talents. Become magnetic, irresistible, and truly free in your own radiant presence. 
Soulful Connections: Cultivate deep, meaningful relationships that reflect your newfound radiance and self-assurance.
Authentic Self-Love: Fall in love with yourself all over again, and watch as this love radiates outwards, transforming your life in beautiful ways..
Don't miss this chance to become the Beautiful Wild Woman you were always meant to be. Your essence holds the power to transform not only your love life but your entire existence.
Join us on this transformative journey today!
Sign Up Today
Enjoy a 7 Day Money-back Guarantee
If you feel that the program is not meeting your expectations within the first 7 days of enrollment, you can request a full refund. We believe in the effectiveness and transformative power of this program, and we want you to feel confident and satisfied with your investment.
EMBRACE THE SHIFT WITH JUST ONE CLICK
TRANSFORMATION BEGINS WITH A STEP OF INTENTION.